A SMART MATCHMAKING PLATFORM

The Secretariat to the Cree Nation Abitibi-Témiscamingue Economic Alliance (SCNATEA) presents its new smart twinning platform to create strategic alliances. This platform is designed to analyze and match information by facilitating and accelerating data processing, all to boost your business development and business relationships in a nordicity environment. With a focus on building business partnerships with the Crees and Indigenous and non-Indigenous businesses in the North, alliaTM aims to proactively assist you in developing sustainable business relationships.
Why
a platform?
The platform aims to promote contacts and networking through video conferencing, reducing the need to schedule face-to-face meetings. Thus, distance is no longer an obstacle to business meetings and professional events of all types.
How does
it work?
A questionnaire is first sent to you to determine your preferences, interests, and networking goals. Based on the answers you provided, an automated calculation determines the compatibility between the members of the platform, and subsequently, a list of personalized recommendations is generated.
From the early stages of building contacts, alliaTM allows you to optimize your business development with targeted businesses based on the similarity of objectives and to remove barriers to establishing harmonious relationships with northern businesses through a better understanding of each other's needs. In addition, high-level activities on topics of interest that reach members are an added value that energizes business relationships.
You benefit from all these advantages
Access your business
contacts easily;
Create alliances
that pay off;
Speed ​​up your business
processes, partnerships
and alliances;
Reduce your
business trips;
And reap the rewards
of your efforts!
Access your business
contacts easily;
Create alliances
that pay off;
Speed ​​up your business
processes, partnerships
and alliances;
Reduce your
business trips;
And reap the rewards
of your efforts!
Contact
Information
Appointment
booking module
Rationale behind
the matchmaking
Relational
graph
The 17th Edition of Secretariat's Business Exchange Day, which took place, for the first time ever, virtually, was a great success on the alliaTM platform.
Here are some testimonials from our participants.
« Great platform easy to use!».
— Robert Auclair, CREECO
«I have to say this is one of the most innovative and best orchestrated exchange days I've had the chance to attend. The platform is simple, effective and precise. A model to follow for other economic and cultural organisations. I am lucky to have taken part in this event; already looking forward to 2021».
— Scott Szabadkai, Machinerie St-Pierre
Thank you to our guests speakers: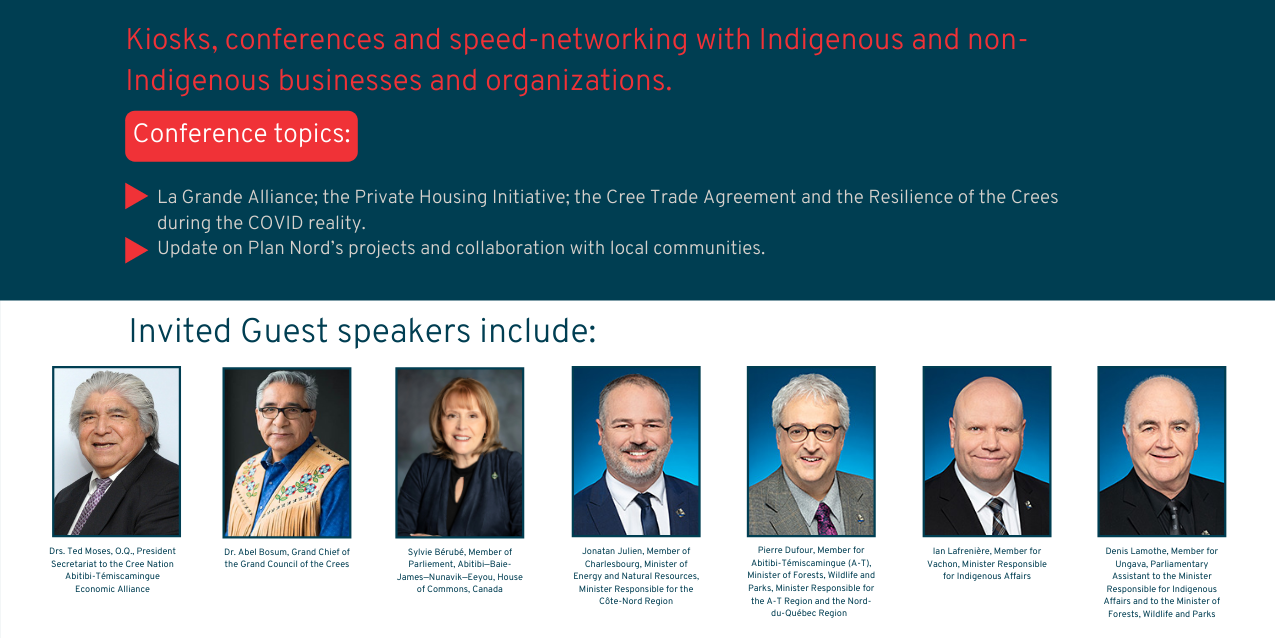 The Secretariat annual conference, will be held on alliaTM platform.
The 16th Edition of the annual conference entitled: Energy and Environment in a Nordicity context, will be held on June 9-10, 2021 on the platform alliaTM.
Organized by the Secretariat of the Cree Nation A-T Economic Alliance, in collaboration with the Grand Council of the Crees (Eeyou Istchee) and Cree Nation Government and the City of Amos, this conference meets the mission of the Secretariat of developing harmonious economic relations between the Cree Nation and the other nations, mission based on the four pillars of information, gathering, exchange and communication. Four important axes also of any development really sustainable.
Renowned indigenous and non-indigenous speakers, from companies and organizations involved in energy and/or environment; an exhibition and various networking activities make this event a must in terms of networking and strategic ties.
To register for the virtual event, you must be a member of allia. If you are not an allia subscriber, you must purchase an annual subscription. Learn more about the advantages.
Once you are an allia member: Register for the Annual Conference, directly on your 
allia dashboard in the tab, Events and proceed with the payment. 
The Conference is offered at the cost of $100 per participant.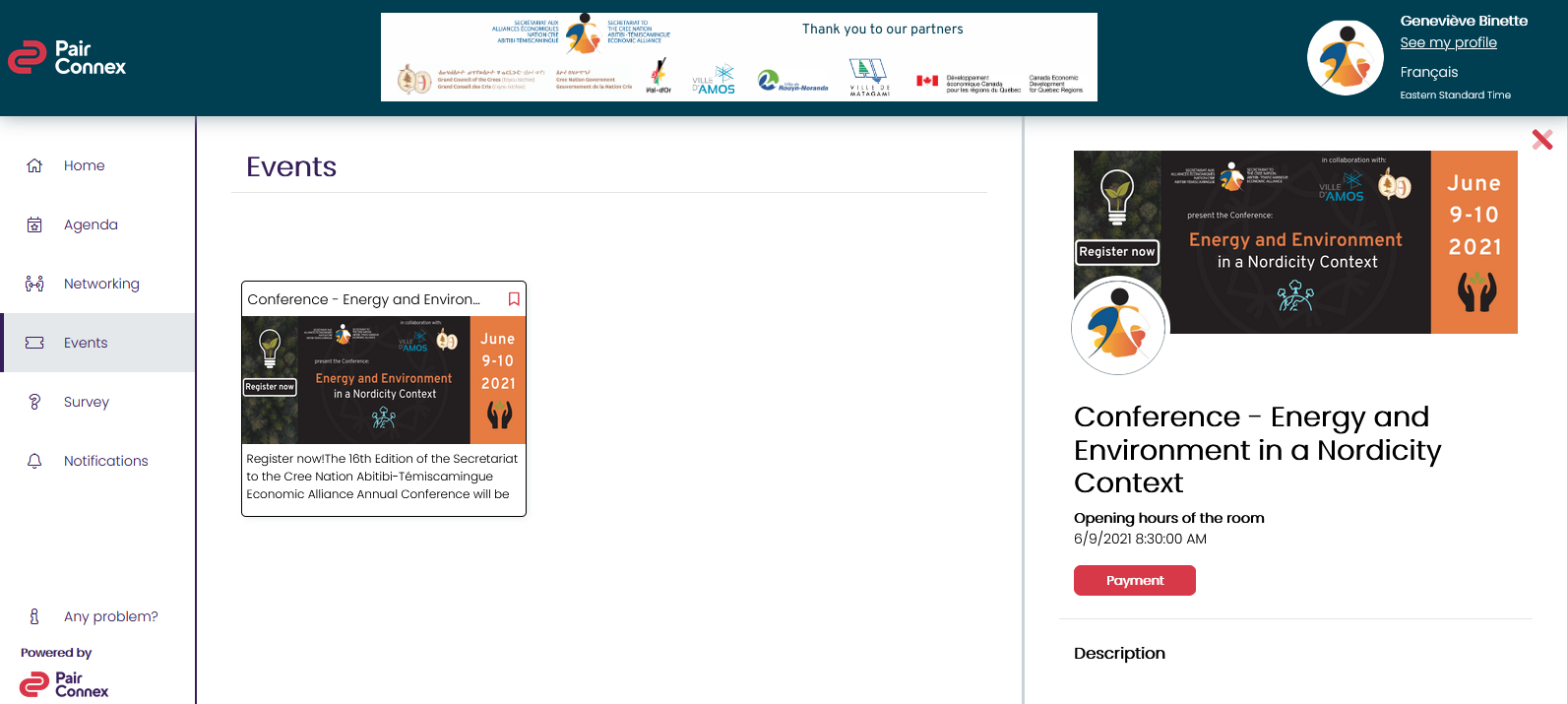 You need help? Watch our subscription tutorial.
Meegwetch • ᒦᐧᑫᐦᒡ • Thank you to our sponsors



The annual cost to register is 300$.
Your registration entitles you to all benefits.
Register now to start experiencing the alliaTM. platform.
Have questions? Or would you like more details?
Contact us!